I hope you love our product recommendations! Just so you know, fieldhockeyreview may collect compensation and commission from the links on this page! If there is anything we can improve, please let us know!
Last Updated on April 9, 2022 by Field Hockey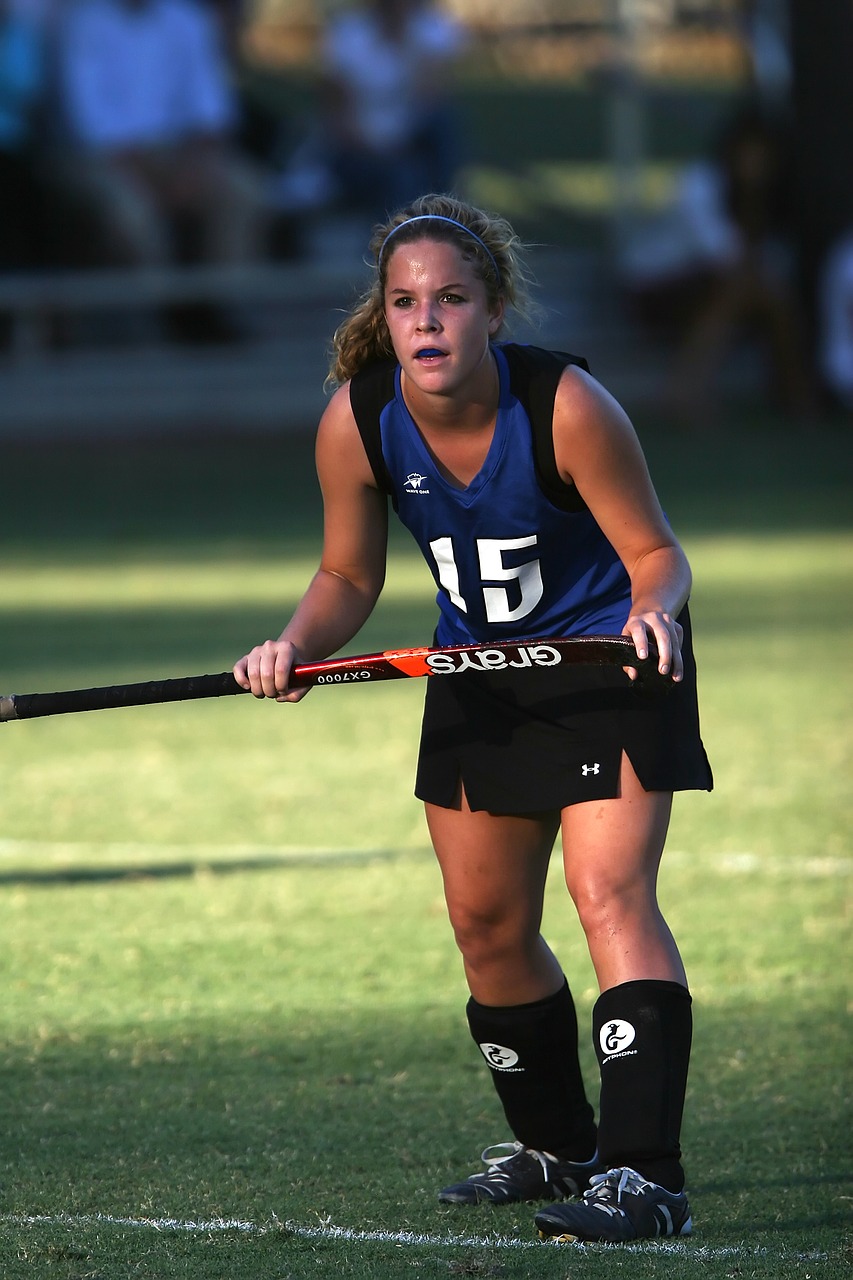 When you're are on the pitch, your stick is your weapon, be it to charge or to block enemy attacks. It is only natural that you have to take care of your stick so that it won't let you down in the heat of battle. A stick that has been taped with one of the best field hockey grips will ensure that you can maneuver your stick and the ball without losing your hold. It will also help with additional shock absorbance. These pieces get weathered as you play and it's necessary to replace it every once in a while to ensure that you can play your best game without worrying that your hands will slip in that crucial moment.
There are several types of material that grips can be made of and we will review a few examples made from different types of materials. The chamois material is a very popular type, but there are also a lot of other choices on the market with their own different benefits and downfalls.
The Best Field Hockey Grips
This is a perfect tape for afield hockey. The tape is premium quality and very durable, it will provide you a better grip and prevent slip, and you can be sure that it will last long. It is resistant to the weather, and handles hot weather perfectly. If you are looking for a tape that you might use for field hockey, this is a way to go. It is great for outdoor use. Tape is multipurpose – can be used for taping shin guards, field hockey sticks, and for any other gear. You can also choose from different colors, so you will be able to match color of your gear.
A grip tape created for the field hockey and other sports. This is a perfect tape if you want to have a firm grip on your hockey stick. The tape is nice to touch, because of the woven pattern, it lessens wear on gloves and hands, and is comfortable to use. Tape is self adherent, so it is easy to stick it to the gear.
The Gryphon Chubby is a cushion grip with extra thickness. It does a really good job of stopping stick vibration when ball contact is made. Sometimes, one layer of tape is just not enough, but Gryphon Chubby's extra padding will sort that problem right out. It works very well in terms of water and sweat resistance. The self-adhesive backside is a very clever design where the thickness tapers towards the end of the tape. This creates grooves that increase your hold on your stick.
The toweling of this piece is made of cotton fabric and with the same feel of a bathroom towel. It provides a good balance between stickiness and maneuverability. It doesn't provide much in the lines of cushioning, but it has a very nice feel in your hands. It does quite well in wet weather, better than other types of tapes, except of course a chamois grip. The Gryphon Towel makes it easy to roll the stick in your hands when doing close skills. It also holds steady during shooting and ball contact.
The Kookaburra Pro Gel is made out of a polyurethane outer skin with a gel base layer. It proved excellent shock absorption abilities and offers. The combination of the PU and gel give an exceptional feel. It's very soft and sticky and helps the player to maintain a strong hold. It doesn't age that well, which is unfortunate, considering the price tag.
The Mazon Contour Max is a ribbed grip which has raised areas that help to create some extra surface variation for added grip. It's very durable and the choice of many international players. Its non-slip pattern makes it great for wet conditions and it holds well in terms of shock absorption.

The chamois material that this grip is made of is the absolute best for wet weather games. It provides less slip and more control. It's not self-adhesive, so it needs to be applied in a very specific way. The Grays Chamois is available in a wide range of colors and its performance is everything that you would expect from a Grays product.

A traction grip is an excellent type if you want a bit of everything. Using this piece will prevent your left hand from sliding down the shaft of your stick. The dimpled design of the material of the tape that provides extra friction and stickiness yet provides a comfortable soft feel. The design is specially made to improve fingertip control. The Grays Traction Plus is very easy to apply. It will stay put, even if you sweat a lot. On the downside, it is slightly on the expensive side and it doesn't perform so well in wet weather.

Another traction tape from the well-known brand is Harrow. This tape provides a comfortable grip with lots of extra traction. and is available in four colors and has an easy-to-apply adhesive strip. You can't go wrong with Harrow products and this simple, yet effective tape will help you maintain a stable hold on your field hockey stick when handling the ball.
Applying a New Chamois Grip to Your Stick
When you are ready to apply your new chamois grip, put the end of the tape at the top of the handle at an angle that's facing slightly downward and hold it down with your thumb. Fold the rest of the tape very tightly over the first bit and wrap it around the stick at a slight angle. You want to have a small overlap between the pieces of gripping. As you wrap the tape around the shaft, make sure that it doesn't form ridges or bubbles. When you've reached the end of the shaft, use a medicinal cloth tape to let the chamois stick to the shaft.
How to Remove the Old Grip From Your Stick to Apply a New One!
Once you have chosen the best field hockey grip for your game, you will need to attach it to your stick. To remove the old piece you need to find the end of the grip near the top of the handle and peel it off. Alternatively, you can cut a bit of the tape so that it's easier to remove. Hold on to the tape and then rotate your stick while you're gripping the tape. To remove the glue from the stick, you can wipe it down with a wet cloth and let it dry.
How to Apply a New Grip to Your Stick!
Keep the adhesive tape on at first and give it a go-to get a feel for how far down the shaft of your field hockey stick you should tape. Carefully peel back a small bit of the adhesive covering and place it near the center of the stick where the original grip started. Sit with your stick on your lap with the handle to your right. Start at the bottom and work your way up. The pointy end of the tip should be facing away from you. Rotate the tape clockwise and upward. Work the tape very tightly and apply pressure to avoid bubbles forming. Be consistent. As you wind the tape up the stick shaft, remove the adhesive tape little by little. Once you reach the top of your stick, cut off the excess grip and fasten it to your stick with electrical tape. Use a bit of tape over the electrical tape is you want a non-slip surface.
Now that you have an idea of the different kinds of stick tape on the market and the great products representing each type, go and have a look in a sports store to get a feel for the different types. Our examples in this article will give you a good guide of what to look for. See what works for you and the conditions that you usually play in. The type of grip that you should use very much depends on your own personal preference. If you need extra girth, go for a thicker tape like the Gryphon Chubby or if you want something that won't disappoint you in the rain, go for the Gray Chamois. You might be a stickler for brands, so go and have a look at what types of tape your field hockey stick brand offers and if you think that you need to try a different material than what you currently have, go for it!