I hope you love our product recommendations! Just so you know, fieldhockeyreview may collect compensation and commission from the links on this page! If there is anything we can improve, please let us know!
Last Updated on March 27, 2022 by Field Hockey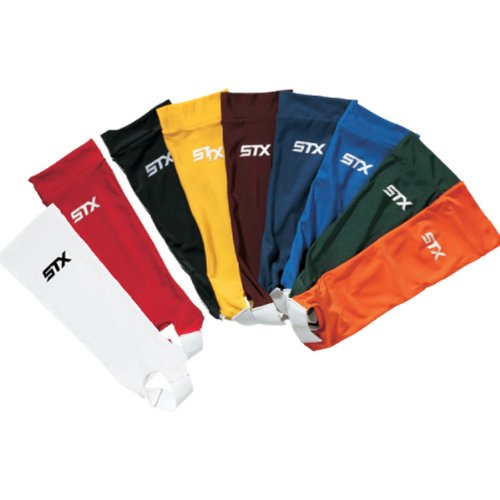 Field hockey socks are a crucial item of field hockey apparel, as well as your team's uniform.
But Why Wear Socks?
The practical use is for the socks to securely hold a player's shin guards in place to allow for better protection, but they can also be used to prevent blisters caused by irritation from other equipment, or to help create a sense of unity as part of a field hockey uniform. What's nice about field hockey socks is that they are often affordable and even cheap, allowing you to have as many pairs as you could ever need. To help you pick out the best socks for the best price, Field Hockey Review is here to answer some of the most common questions players and parents have when looking to buy field hockey socks, as well as recommend more than a few pairs!
Wearing Socks Over Your Shin Guards
How you wear your socks is totally up to what you find comfortable, as well as what type of shin guards you're wearing. Some require socks to hold them in place, while others give you the option of not wearing any. If you need help picking out shin guards, be sure to check out the guide Field Hockey Review already has.
As for what's typical, at least in games, you will always wear a long sock over your shin guard that covers the entire piece of equipment. During practices, you will probably be allowed to not wear a long sock over your shin guards, but most players choose to wear them anyways. It's also common for players to wear a type of long sock under their shin guards as well, called rash guards. Like the name implies, these socks are worn underneath shin guards to protect skin against rashes caused by chaffing or other irritation that can come with wearing shin guards.
Matching Team Socks
Depending on the situation, your socks may have to match the rest of your team's socks. For practices, it probably won't matter, and you can even wear socks with crazy patterns or colors. However, for games you will most likely be required to wear socks that match the rest of your uniform. Some teams provide their players with custom socks, while others simply ask you to buy a few pairs in a specific color.
Best Field Hockey Socks for Players
Now that Field Hockey Review has answered some basic questions, here are the socks that we recommend players will get the most use out of!
Price: $5-20
Colors: ALL COLORS!
Size: youth, men's, women's
ASICS All Sport Knee High Socks 
Discount: Asics Socks on Amazon
These socks, made by a reliable company also known for making sneakers and cleats, are made in a stretch fit for increased durability during competition. They also incorporate ribbed ankle and arch support, as well as eliminating bulky toe seems for an even more comfortable fit.
STX Field Hockey Shin Guard Socks
Discount: STX Shin Guard Socks at Amazon
The STX field hockey shin guard socks can be used either as a field hockey rash guard underneath shin guards, or as a regular sock to hold shin guards in place. Instead of having a full foot design, the bottom of the socks feature an elastic stirrup to allow for wider widths of shin guards or feet.
Nike Park IV Cushioned Sock
Discount: Nike Socks at Amazon
These socks from Nike have any color you could possibly need, from pink to purple to green, allowing you to match any outfit or uniform! They provide extra cushioning for comfort, and a reinforced toe and heel for durability and to reduce slipping.
Under Armour All Sport Performance Sock
These high performance socks accelerates evaporation in order to wick away moisture faster than any other sock. The imbedded arch support helps to reduce foot fatigue, while the material works to prevent the growth of odor causing bacteria in the sock. Choose from a variety of funky colors, while keeping your bag free of funky smells!
STX Field Hockey Rash Guard Socks
Discount: Rash Guards on Amazon
These socks are made to be specifically worn underneath shin guards. The acrylic material works to prevent rashes and irritation while still maintaining a lightweights and breathable performance fabric.
Be sure to check out all of the best field hockey sock sales on Amazon.com!