I hope you love our product recommendations! Just so you know, fieldhockeyreview may collect compensation and commission from the links on this page! If there is anything we can improve, please let us know!
Last Updated on March 27, 2022 by Field Hockey
If you have played the game before, chances are that this amazing sport has slipped into other parts of your life as well. There are various sport inspired jewelry pieces available these days that it's easy to make your favorite sport a subtle part of your daily look. Or otherwise, you can give one of the best field hockey jewelry pieces to your team bestie as a birthday gift or a celebratory gift for that perfect goal.
Best Field Hockey Jewelry By Type
Bangles
Bangles are a sleek, yet fun accessory to every outfit. Depending on how firmly it fits on the wrist, it can easily be incorporated into a team uniform, making it one of the best jewelry pieces for the sport.
Let look at these possible gifts!
This simple, yet beautifully designed bracelet features a silhouette of a hockey stick as part of a hoop bangle. It has a hook and eye fastener that makes the bracelet easy to take on and off. It's made out of hypo-allergenic stainless steel that is non-reactive. It is scratch resistant so you can wear it day in and day out without worry, even on the pitch. It fits a 5.5″-6.6″ wrist size.
The design is perfect for a girl with a no-frills attitude when it comes to style. It is sleek and modern with a subtle reminder that hockey is an important part of your life. It's bold, yet unobtrusive.
This practical paracord bracelet is adjustable to fit perfectly on your wrist. Free of any frills you can easily wear it on the pitch while playing the game. It comes in black mixed with a variety of colors and a symbol with the words "field hockey" etched into it. This is definitely a piece that would appeal to the more practical girl on the team.
Charms Bracelets
The fun thing about charms bracelets is that you can always be on the lookout for more charms to add to the bracelet. You can mix and match and replace old charms with new ones for a fresh look every now and then.
Here are a few examples of charms bracelets that are perfect for the fashion-conscious player.
This bangle charm bracelet from the Infinity Collection is fitted with metal alloy charms that hang from a silver plated bangle. It's adjustable in size so that the bangle part of the bracelet fits perfectly around your wrist. There are several charms that can be used with this bracelet resembling players, sticks, balls and hearts that proclaims your love of the sport. The bracelet has a very feminine appeal.
For a more edgy look, this special bracelet sports more bulky charms and provides an attachment piece for It's American made and completely handmade from high-quality materials and adjustable to fit most wrists. The gift box is made from 100% recycled materials. This design is for the more rough and ready tomboy who can do serious damage on the pitch during the game.
Necklaces
Necklaces are a stylish way to show off your love of for the sport without being as cumbersome as a bracelet. They can be subtle and feminine or in your face with all the bells on. Take a look at one of the following.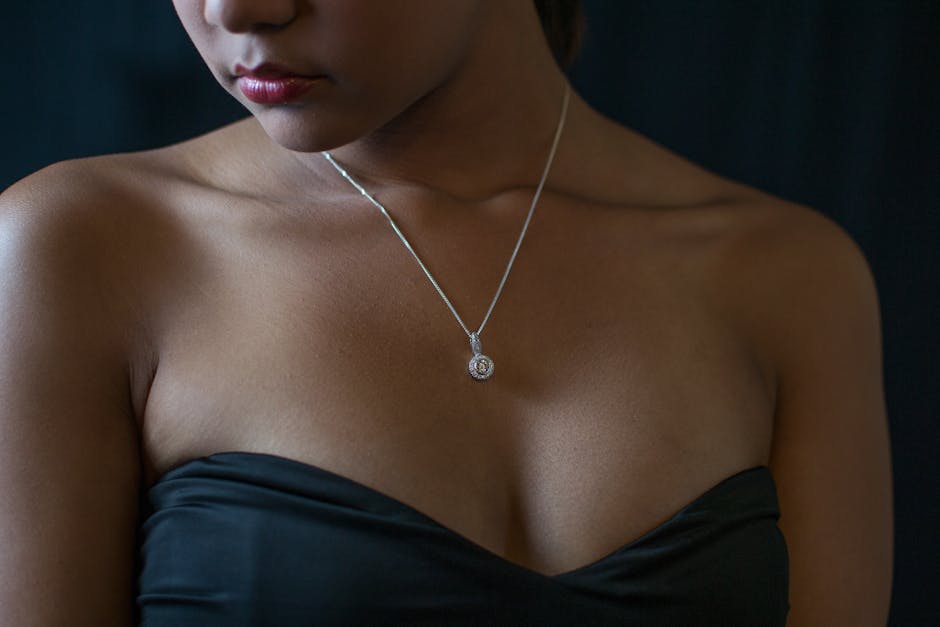 This beautiful piece of jewelry from Spinningdaisy consists of a 16″ long chain with a 1.5″ x 1.25″ charm. The charm shows two hockey sticks crossed over a ball. It has a high gloss finish and is crystal embedded. Its design is pure class and will be the perfect accessory for the girl who prefers a more classic style of jewelry.
This piece from ChubbyChicoCharms has a slightly thicker chain and multiple baubles. One is a crossed field hockey stick design, similar to the Spinningdaisy one, but slightly different in design. There is also a curved heart charm. The design is somewhat bolder than the previous necklace and might appeal to a more bold and daring personality.
Earrings
Earrings are yet another way to adorn yourself with stylish jewelry. There are many styles available, suitable to any taste. We're going to look at two option of earrings of the best field hockey jewelry variety.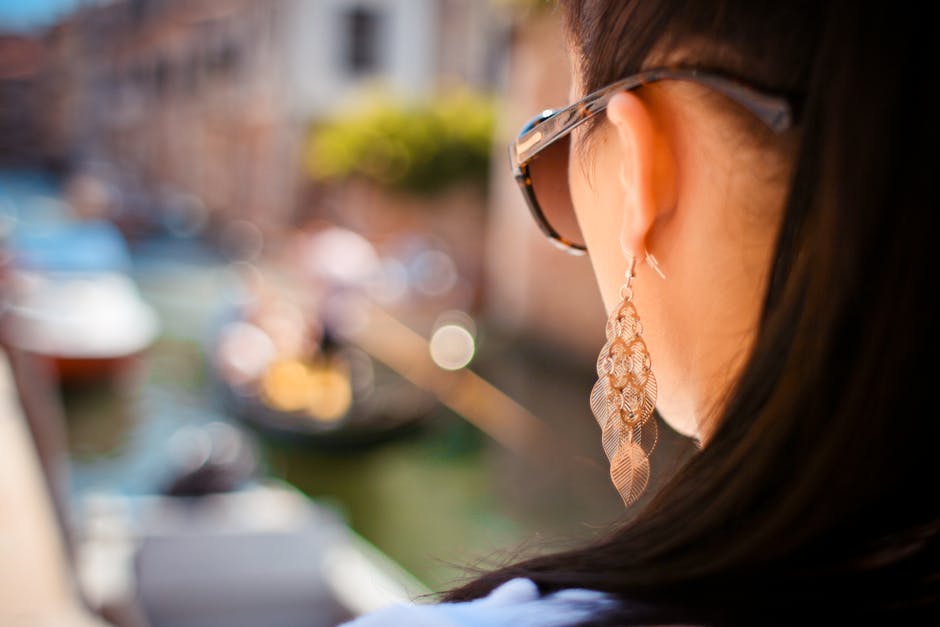 These chunky earrings will certainly make a statement – a statement that says you love the sport. It's made out of silver plated metal alloy and has a crossed stick charm. These costume design earrings are more day wear than evening wear, although if you're a kick-butt hockey player you can wear them whenever you want.
These beautiful and sleek sterling silver hockey stick earrings have a stylish hook design with a detailed stick as a hanging pendant. These bespoke earrings can easily be worn as classy adornments for eveningwear. They are meant for a girl with feminine, yet bold taste in jewelry.
Cuffs
Cuffs are broad bracelets that usually spells out edginess and daring – two descriptors that are pretty on par when it comes to girls playing the sport. Here are two cuff style f jewelry that might be right up your alley or perfect as a gift.
This cuff comes in a multitude of colors. The cuff is made out of several layers of woven strands. The outer layers have two charms. On the one side, there is an infinity symbol with the word love woven into it. On the other side, there are two crossed sticks. In the broad middle colored strands the words "field hockey" is embedded in silver. It is adjustable and fits wrists of 6″-8″ wide. The clasp is a lobster clasp which is slightly difficult to put on, but the bracelet just spells out all kinds of cool so it's definitely worth the effort. Why would you take it off, anyway?
If you have been wondering what to give your coach at the end of season or a teammate who has played incredibly well or just your hockey bestie, you may want to consider something out of this selection of jewelry. Depending on what style she'd like, bracelets, necklaces or cuffs, she will be sure to treasure a unique gift that will remind her of good times while playing the game. Or buy something for yourself. You deserve it.